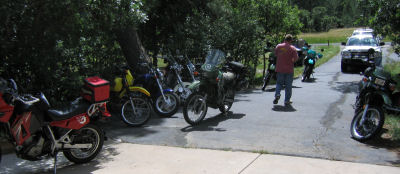 May 12, 2018

anytime after 9am





Look for comments and related chat at KLR650.net, KLRWorld.com, and ADVRider.com in the Rockies forums.

And, yeah... The Facebook page.
My buddy, Don, has given up riding, so the Barbie KLR he rode around most of South America will be at the tech day, in case anyone needs parts off of it. Minor parts are free if you need them. Otherwise, make me an offer on parts or the bike.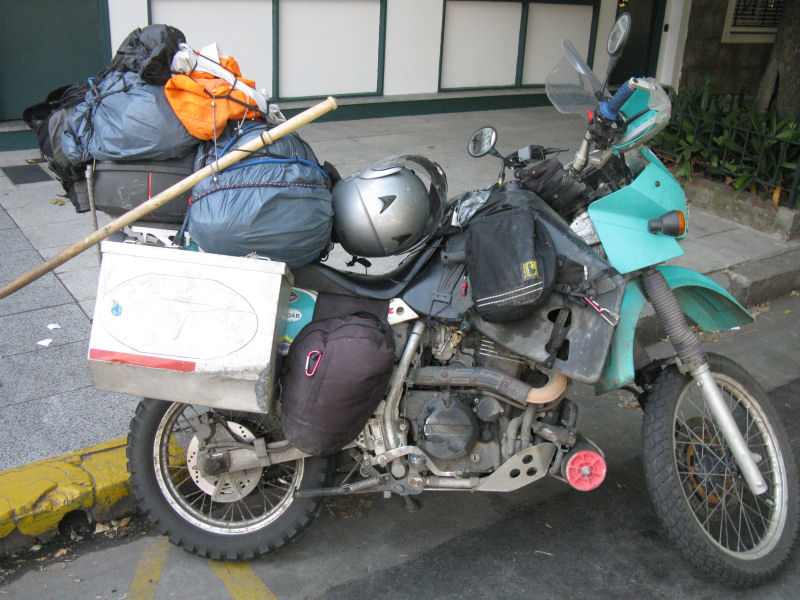 Come and join in the wrenching! I am located about 16 miles south-west of Castle Rock, Colorado, which is between Denver and Colorado Springs.

Here's how to get to my place: Directions.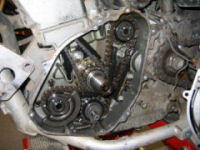 There's plenty of room to wrench on several bikes at once, and plenty of enthusiasm. Plenty of camaraderie. Plenty of, um... advice.

We (pretty much) always manage to get things done, even if we need to stay late. I have lots of hand tools, power tools, a 110v welder, and I keep lots of bolts and other hardware on hand for whatever needs fixing.

Email me if you have any questions about what we can get done.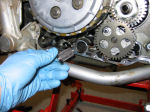 Doing a valve check?
Installing progressive fork springs?
Doing the Doohickey? (balancer chain idler shaft adjustment lever)
Replacing some wheel bearings?
Adding some farkles? Yes! Farkles!
Some aftermarket parts?
Want to check out some other bikes?
Want to help someone break their bike...?

Come on down!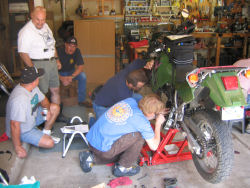 Some food and beverages provided (although you are welcome to donate--bring something unusual and interesting if you do, since donuts are mundane).

Bring the parts you'll need, along with your flavor of oil, coolant, etc. If you want me to have something on hand, check with me first.

Tools are always welcome, too.
(Just remember to leave my tools here and take yours home with you, okay?)

Since people often ask, I'll keep an updated list here of things people can bring to share and donate if they are in a generous mood.


Could Use:
Breakfast snacks . . . . . . . .
burgers, brats, chicken, or... ?
valve shims: 235, 240, 280
soft drinks, water . . . . . . .
adult malt beverages . . . . . .
couple big bags of ice . . . . .
Strippers. . . . . . . . . . . .


?
?
?
provided
?
?
still hoping...


Have PLENTY:
latex, nitrile, and plastic gloves
brake fluid
blue paper shop towels
gaskets for doohickey jobs (so don't buy them)



Someone donated another bike lift, so YAY! to Dave, who has gone back to his world travels (but finally sold the KLR).
Be a part of the local KLR community. Come Play. All bikes and riders welcome!