The forecast called for a cool, dreary day, with a high chance of rain. The recent flooding rains in Colorado had washed out a lot of roads north and northwest of Denver, so may folks weren't able to make it. I hope they fared well with the floods.
We had about twenty riders show up, and lots of bikes got worked on. The weather spared us until late in the afternoon, when drizzle threatened to get heavier. Most guests had left by then, but a few braved a ride home in the wet.
For most of the day, however, it was cool but clear.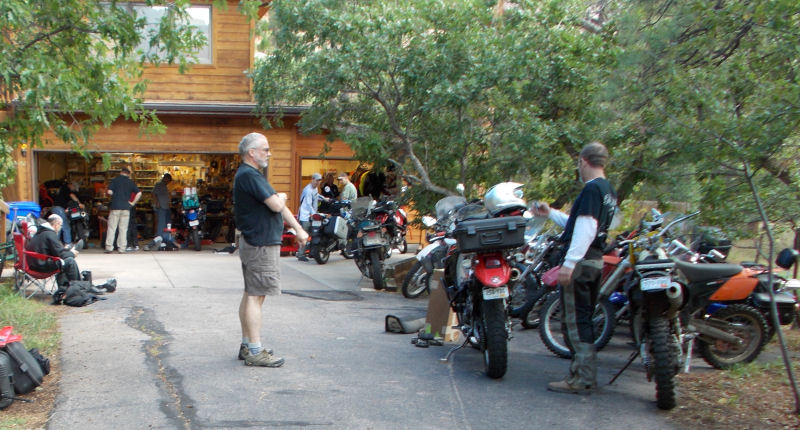 Several new KLR owners did the doohickeys and valves. Some tackled additional jobs.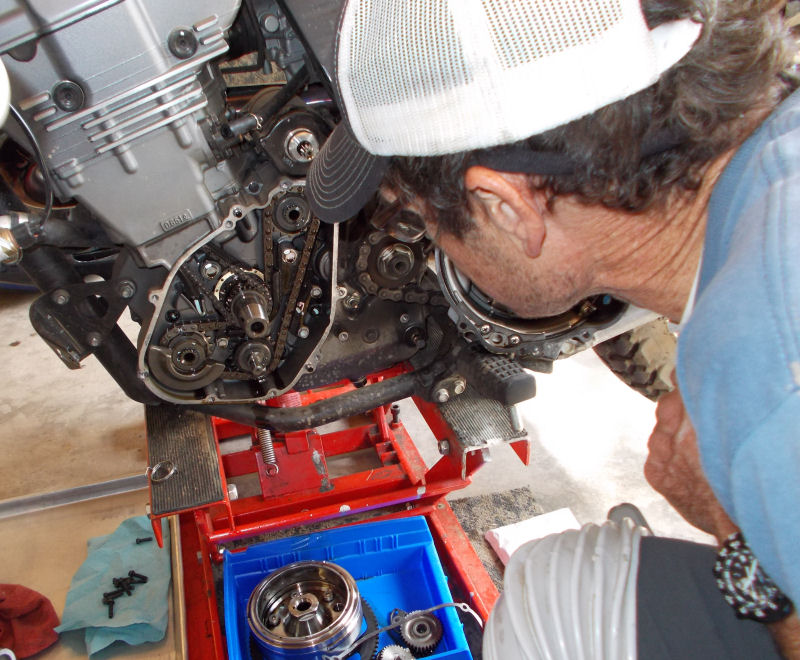 New and old bikes alike got worked on. One KTM there in the back of the photo was the last bike to get finished, which is typical when Graham has a long list of things to do.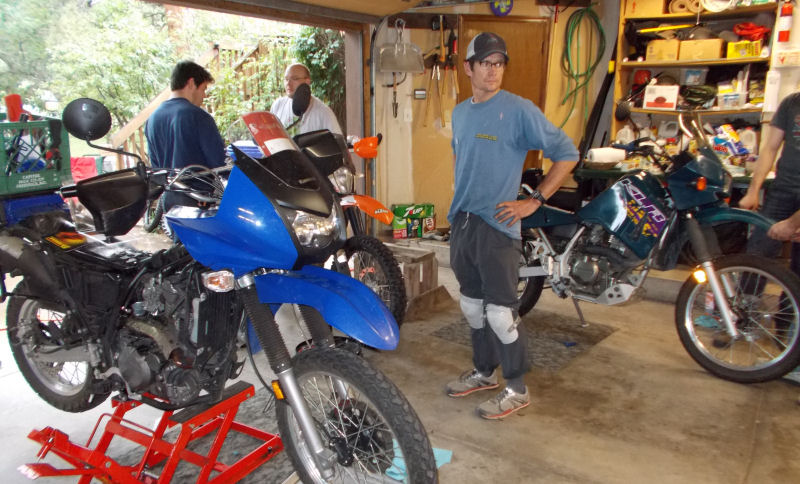 Most people got signed in, but maybe one or two did not.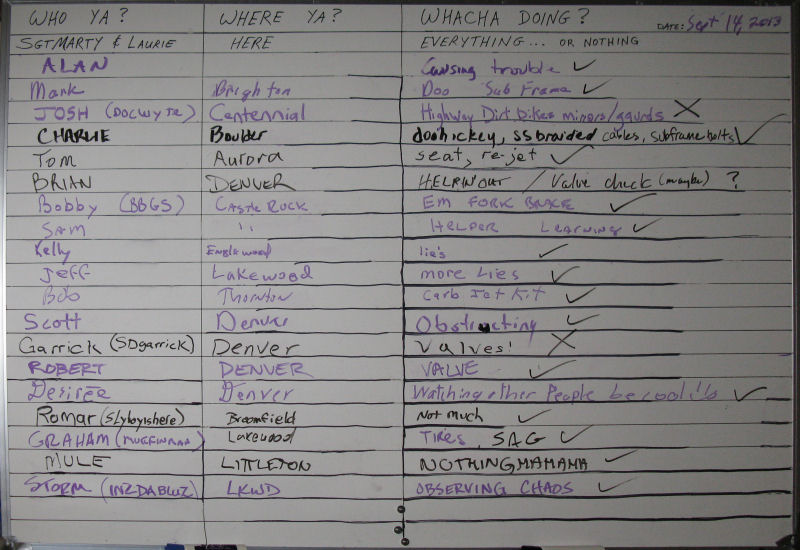 In the end, all went well. I was missing a few sockets, but this is typical when tool kits are scattered all over the place. I had a few spare sockets to complete the kits that were being used.
I had an offer on Old Blue, my '99 KLR650, so that might be out of the garage soon. It was a trusty steed, but I treated it rough while I was riding it on trails and rocks. It's been sitting for five years, but it ran fine when I parked it, so it should be easy to get going again.

The KLR650.net link to this complete event discussion, including photos and comments from others is HERE.
The ADVRider.com link to many more photos of this event is HERE.

---
This site was poorly designed and created by me. Nope, no one else to blame.
(c) SgtMarty.com 2006-2013